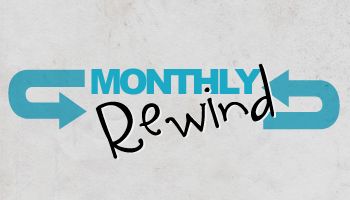 Hello! Here is our first Monthly Rewind for 2015.
Announcements
NEW LAYOUT at the directory!
:
Amassment
has received an absolutely beautiful new layout thanks to the talented and hardworking Masao! With this new layout comes a new method of submitting/editing/removing sites, as well as getting yourself listed as a new member if you haven't done so already. (See the
Directory Updates
forum.) All these awesome changes were put into place to make Amassment an even more member-friendly experience. What a great way to start the year, eh? :D
New Admin
: Congratulations to Sofia, who has been promoted to Admin status!
Member Spotlight
: We have a new Member of the Moment! Much congrats to Megan for this well-deserved spotlight! Read some blurbs about her
here
.
Mystery Gifts Opened
: The mystery gifts handed out to our members for the holidays have opened.
Shrine Spotlight
Congratulations to Todd! His site,
Breathe Drew
, is the winner of January's SS.
Events and Marathons
Blast from the Past
: The deadline has been extended for another week, so anyone still needing to finish up has a bit of extra time to do so.
A new challenge will be starting very soon! Keep an eye on the Events Board.
New/Revamped Shrines
Lots of brand new and revamped/edited shrines for the new year! Nice work, guys. :D Shrines made for
Blast from the Past
will be marked with "BftP".
Chase the Morning
: Sally from
The Nightmare Before Christmas
, by Megan
Cold Never Bothered Me Anyway
: Elsa from
Frozen
, by Loki
Inexhaustible Peace
: Helen Burns from
Jane Erye
, by Robin (
BftP
)
it is Passion
: The Iron Bull & Dorian Pavus from
Dragon Age: Inquisition
, by dragoneye and Saya
Lovable Idiot
: Alistair from the
Dragon Age
series, by Saya
Nothing is True
: The
Assassin's Creed
series, by Saya (
BftP
)
Perfect Life
: Xenomoprhs from the
Alien
series, by Loki
Radiant Dawn
: Yrel from
World of Warcraft
, by Crystal (
BftP
)
Russian Roulette
: Xanxus from
Katekyo Hitman Reborn!
, by Snow
Sentience
: Data from
Star Trek: The Next Generation
, by Crystal
Soul Dew
: Latias from
Pokemon
, by Larissa
Discussions
Weird Idea for a Shrine
: Give Robin some input on her idea for a new shrine.
See you next time!