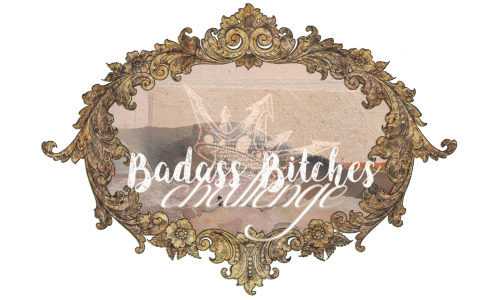 Welcome, one and all, to the new and improved challenge!
Same goodness, only slightly different style
Badass Bitches - the fictional female directory - is proud to announce its own
ongoing seasonal challenge
! These are open to all to join in and submit their sites. This challenge is here in hopes to inspire all those dormant loves of our lovely ladies and get those thoughts down on computer screen. Every season (spring, summer, fall and winter) will be given a basic prompt and it is up to you how to interpret that. All websites will be added to the main directory, as well as added onto the challenge completed page to show your inspiration off to the world!
If you have any further questions about the challenge, please consult the rules that are on the website page or the general information in the posts below. This is a seasonal challenge so feel free to check back the first of every season for a new chance to participate!